Bradley K. Johnson, Vice President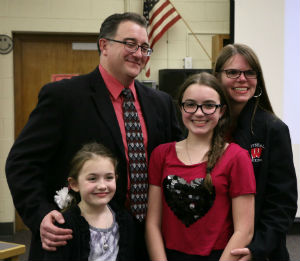 Bradley K. Johnson, Vice President
Brad Johnson was elected to the Board of Education in 2014, taking his seat in January 2015. He and his wife Mandie are 10 year residents of the Whitehall School District. He is a father of two daughters, and has been an involved parent and volunteer coach.
Brad has a passion to see our students succeed by providing them with the best opportunities and teachers that our resources will allow.
Brad is currently serving as Board of Ed Vice President. You can contact him at: bradjohnson@whitehallschools.net.