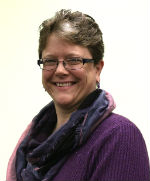 Penny S. Evert, Trustee
Penny Evert was elected to the Board of Education in 2014, taking her seat in January 2015. Penny has more than 25 years of leadership experience in business and is also an adjunct instructor in the Business Department at Muskegon Community College. She earned a Bachelor's of Science Degree and a Master's in Economics and Business Management at Grand Valley.
Penny is an avid reader, enjoys theater arts and loves spending time with her family. She is honored to be a part of the Whitehall District School Board and looks forward to helping our school system maintain its reputation as an exceptional institution for learning, not only for her daughter, who attends Whitehall High School, but for all Whitehall students.
Penny is currently serving as Board Trustee. You can contact her at: pennyevert@abm.com