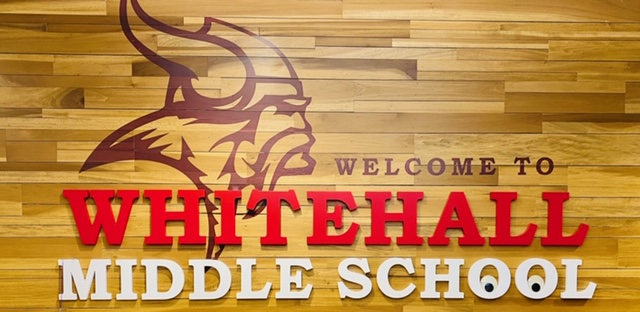 Welcome to Whitehall Middle School
On school days our office opens at 8:00 a.m. Check out the information and calendar below for upcoming events and important messages.
Be sure to check the links below for some great summer activities:
Junior Golf Academy
White Lake Summer Tennis
CTC Career Camp
WDS Summer Camp Opportunities
Registration/Enrollment Information
We are excited to continue our method of online registering for our returning students. If you don't have a Parent Portal account, please call the office for an Access ID and Password letter.

New Students Enrollment Information
Parents or guardians of new students to Whitehall District Schools, contact the office at 231-893-1030.
To complete your child's enrollment, please bring the following documents to the school office, along with the completed enrollment packet, which can be found here:
1. Proof of Residency - a rental lease, purchase agreement, or a utility bill with the name and address
2. Immunization Record
3. Student birth certificate with original stamp/seal
4. Most recent IEP if receiving special education services


Middle School Calendar
Middle School Calendar

Previous

May

2022

Next

S
M
T
W
T
F
S
1
2
3
4
5
6
7
8
9
10
11

May 11

7:00 PM to 8:00 PM

Middle School Spring Pops Choir Concert

Location:

High School Auditorium

12

May 12

7:00 PM to 8:00 PM

High School Spring Pops Choir Concert

Location:

High School Auditorium

13

May 13

NO STUDENTS - Teacher PD Day

14
15
16

May 16

6:30 PM to 8:00 PM

Board of Ed Monthly Meeting

Location:

VAC Conference Room

17
18
19
20
21
22
23
24
25
26
27
28
29
30
31