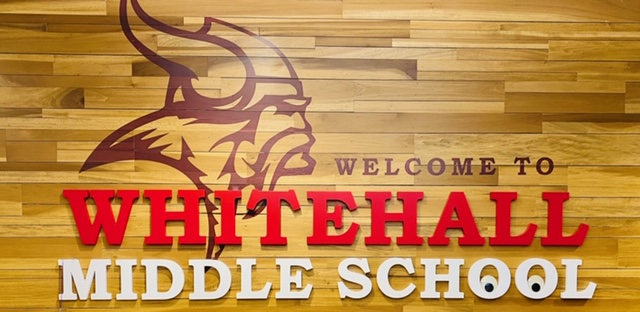 Welcome to Whitehall Middle School
On school days our office opens at 8:00 a.m. Check out the information and calendar below for upcoming events and important messages.
School Picture Day is Friday, September 24th. Click HERE for the printable order form from Radium Photo. Please call the office if you have any questions.

Registration/Enrollment Information
We are excited to continue our method of online registering for our returning students. If you don't have a Parent Portal account, please call the office for an Access ID and Password letter.

New Students Enrollment Information
Parents or guardians of new students to Whitehall District Schools, contact the office at 231-893-1030. New student registration information can be accessed here: https://docs.google.com/forms/d/e/1FAIpQLSecuflrCoqYbQyaFi2roO4egFJzecFIhgdh4NRY5iraJIJ44Q/viewform.
To complete your child's enrollment, please bring the following documents to the school office:
1. Proof of Residency - a rental lease, purchase agreement, or a utility bill with the name and address
2. Immunization Record
3. Student birth certificate with original stamp/seal
4. Most recent IEP if receiving special education services


Middle School Calendar
Middle School Calendar

Previous

October

2021

Next

S
M
T
W
T
F
S
1
2
3
4
5
6
7
8

Oct 8

NO STUDENTS - Teacher PD Day

9
10
11

Oct 11

NO STUDENTS - Indigenous People Day

12
13
14
15
16
17
18

Oct 18

6:30 PM to 7:30 PM

Board of Ed Meeting

Location:

VAC Conference Room

7:15 PM to 9:00 PM

Band Glow Sow

Location:

Montague Football Stadium

Cost:

$5 per person or $20 max per family

19
20
21
22
23
24
25
26
27
28

Oct 28

7th Grade Vision Screening

The Muskegon County Public Health Department will be at Whitehall Middle School on Thursday, October 28, 2021 to screen the 7th graders' vision. If you wish to opt out of this service, please send a note to the office prior to that day. The Health Department is requiring face masks be worn, regardless of the state/school policy at that time.

29
30
31