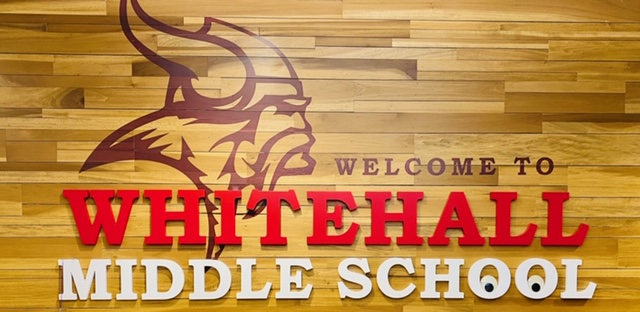 Welcome to Whitehall Middle School
On school days our office opens at 8:00 a.m. Check out the information and calendar below for upcoming events and important messages.
Summer Gymnastics Opportunity
Students interested in furthering their gymnastics skills can click HERE to read the Vikings Gymnastics Summer Program flyer with dates, times and pricing.

Summer 2021 Tutoring Opportunity
GVSU has a unique Summer Virtual Teacher Support program for K12 students. If you wish to learn more about this partnership, click the attached file and see if this is a good fit for your child.
WMC Athletic Information
Parents, as always, students need to have an approved athletic card issued from the school office prior to being allowed to practice. This includes completed valid sports physical paperwork and athletic fees paid. The athletic fee is $50. Each student needs to have a new, updated sports physical, completed each school year. You may print the MHSAA approved physical form HERE.

Registration/Enrollment Information
We are excited to continue our method of online registering for our returning students. If you don't have a Parent Portal account, please call the office for an Access ID and Password letter.
New Students Enrollment Information
Parents or guardians of new students to Whitehall District Schools, contact the office at 231-893-1030. New student registration information can be accessed HERE.
To complete your child's enrollment, please bring the following documents to the school office:
1. Proof of Residency - a rental lease, purchase agreement, or a utility bill with the name and address
2. Immunization Record
3. Student birth certificate with original stamp/seal
4. Most recent IEP if receiving special education services