Whitehall District Schools Board of Education
The Whitehall Board of Education works diligently to make Whitehall District Schools the best environment for our students to learn.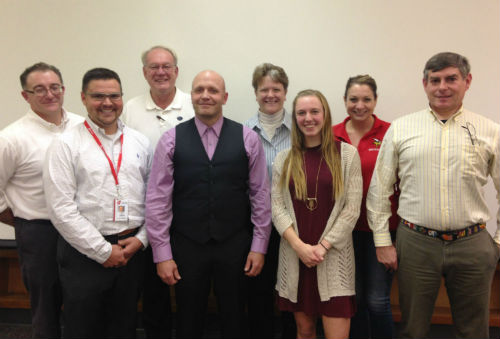 2018 Board of Education
From left: Brad Johnson, Jim TenBrink, Tom Mallory, Chris Mahoney, Penny Evert, student rep Katelyn Goodrich, Shon Cook, Doug Ogden
Upcoming Meeting Agenda:
August 20, 2018

Monthly Board Meetings Begin at 6:30 p.m.
(unless posted otherwise)
Meeting Minutes
Two months of meeting minutes are posted to the website after they are approved by the Board at a regular scheduled meeting. Board minutes may also be viewed in the Superintendent's office.

May 21, 2018

June 18, 2018