Welcome to Ealy Elementary
We teach third through fifth graders at our building. Ealy Elementary provides a safe and caring environment where responsibility for learning is shared by students, staff, parents, and the community. Our goal is to develop self-directed learners.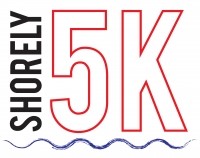 Join us for the 4th annual Shorely 5K Run / Walk & the kids' 1K Fun Run!
The Shoreline and Ealy Staff & Families are hosting the Shorely 5K Run / Walk on Sunday, October 8th from 2:00 p.m. to 4:00 p.m. Check-in will be from 2:00 p.m. to 3:00 p.m.; Kids 1K will be held at 2:40 p.m. and the Shorely 5K will begin at 3:00 p.m.. We need every Ealy student to participate in the Shorely FUNdraiser by contributing $20. Please click the link above to print out your registration page for the event.